On October 22 Business Ombudsman to meet Swiss business
12.10.2020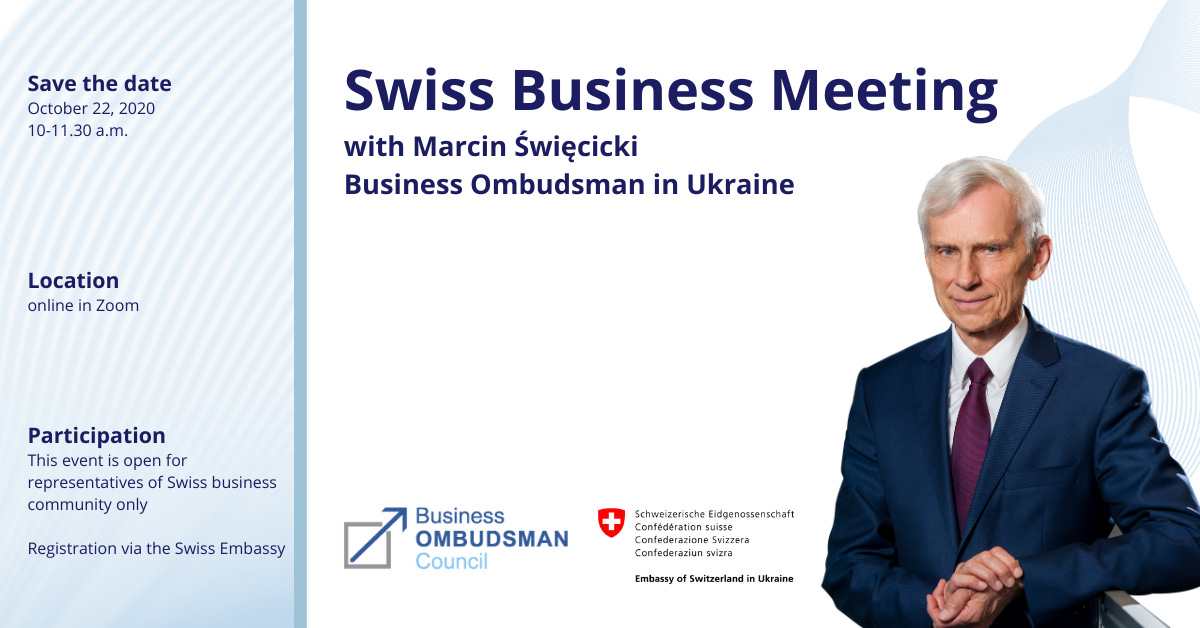 On October 22, the Business Ombudsman Marcin Swiecicki will meet with Swiss business. The event is organized by the Embassy of Switzerland in Ukraine. During his speech, Marcin Swiecicki will focus of the following issues:
The procedure of complaints submission and key results of the BOC operations in Ukraine
Trends of appeals lodged by companies to the BOC
Summary of closed cases from Swiss companies
Systemic business issues and recommendations of the BOC to the Government
The BOC's assessment of the new COVID-19 reality and pandemic related challenges facing the business community
Why adoption of the law on the BOC in order to strengthen its institutional capacity is needed

The registration is open till October 20 via the Embassy to Switzerland. The participants registered will get a link to join Zoom meeting.